Netflix's subtitles for Star Trek TNG are hilariously terrible. For some ungodly reason Riker's line of "All stations, prepare for reconnection" in the first episode is captioned as "All stations, prepare for happy birthday." I don't have a screencap to prove it, but I'm sure someone else does.
And then there's this: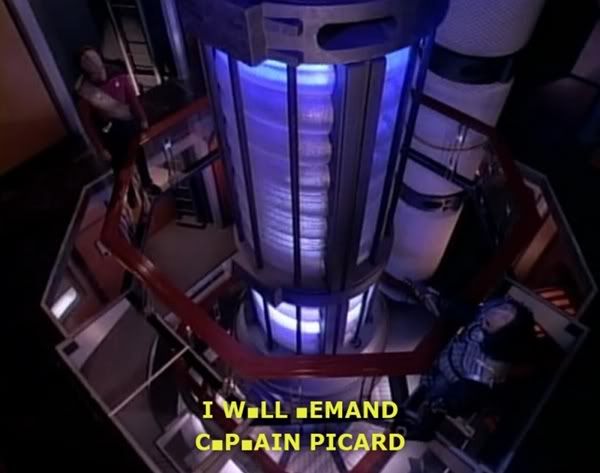 TNG Jeopardy! Yes, I'd like to buy a vowel.
(
More screencaps
Collapse
)
This usually only happens to the subtitles occasionally, but for some reason it bombarded this particular episode like a virus. Sort of took away from the dramatic Klingon face-off.
mood:
amused